Christopher Long
Product Visionary
Christopher Long is the visionary leader of Azimuth, and he powers the team forward with his constant desire to break boundaries. Since a young age, his passion for timepieces pushed him into the fascinating world of horology, and he has never looked back since.
Combined with his training in mechanical engineering, Christopher is highly adept at understanding the intricacies of watchmaking and movements, further equipping him with the space to think beyond the conventional – in fact, many of his designs such as Mr. Roboto and the SP-1 Spaceship were inspired by childhood fantasies, an approach that other watch houses seldom consider. His role as Chief Product Visionary sees him as the main navigator of a brand that champions the avant-garde and quirky spirit.
Giuseppe Picchi
Technical Direction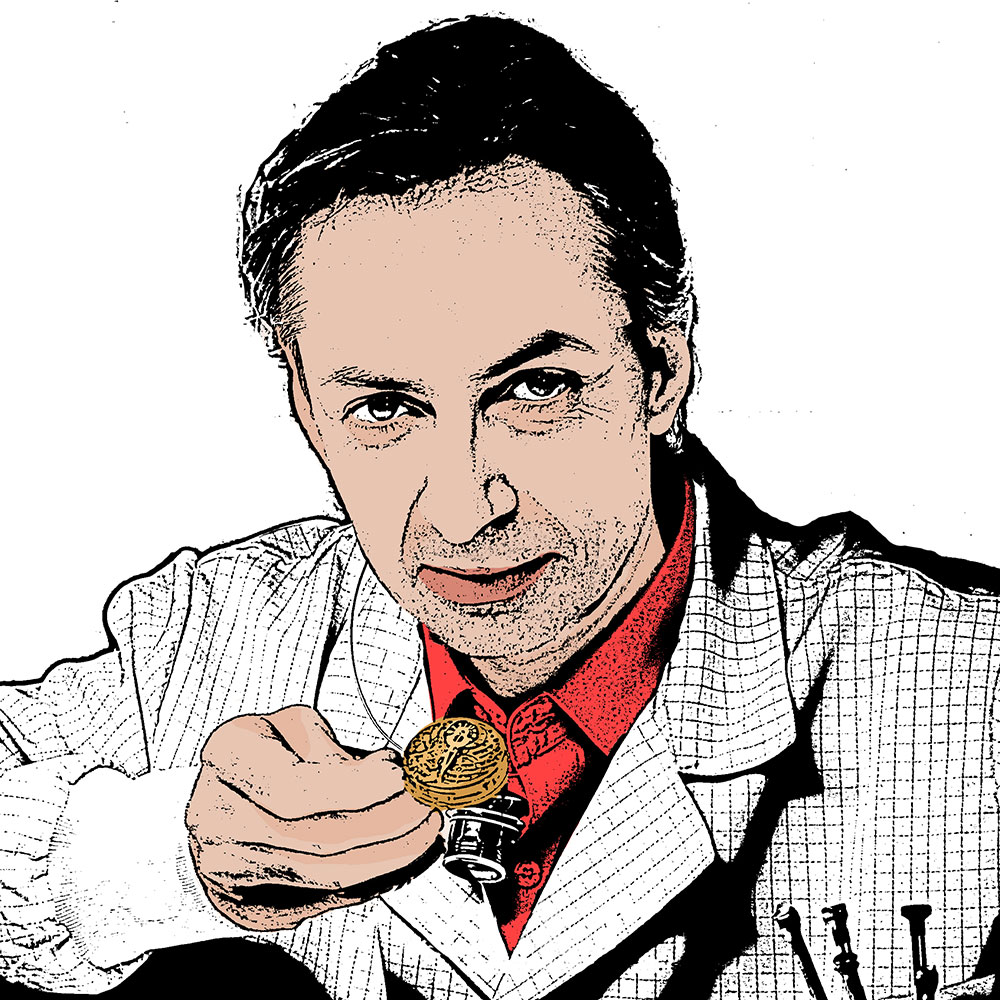 Together with a dedicated watch development team, Picchi drives the innovation arm and technological progressions in the field of complications and watch design, always defying technological limits through the in-house development of Azimuth's complication and semi-complication modules.
Under the chief technical direction of Swiss watchmaker Giuseppe Picchi, a graduate of the La Chaux de Fonds Technical College with more than 30 years of watchmaking experience, Azimuth's collections meet Earth with unique design codes powered by strong technical prowess.